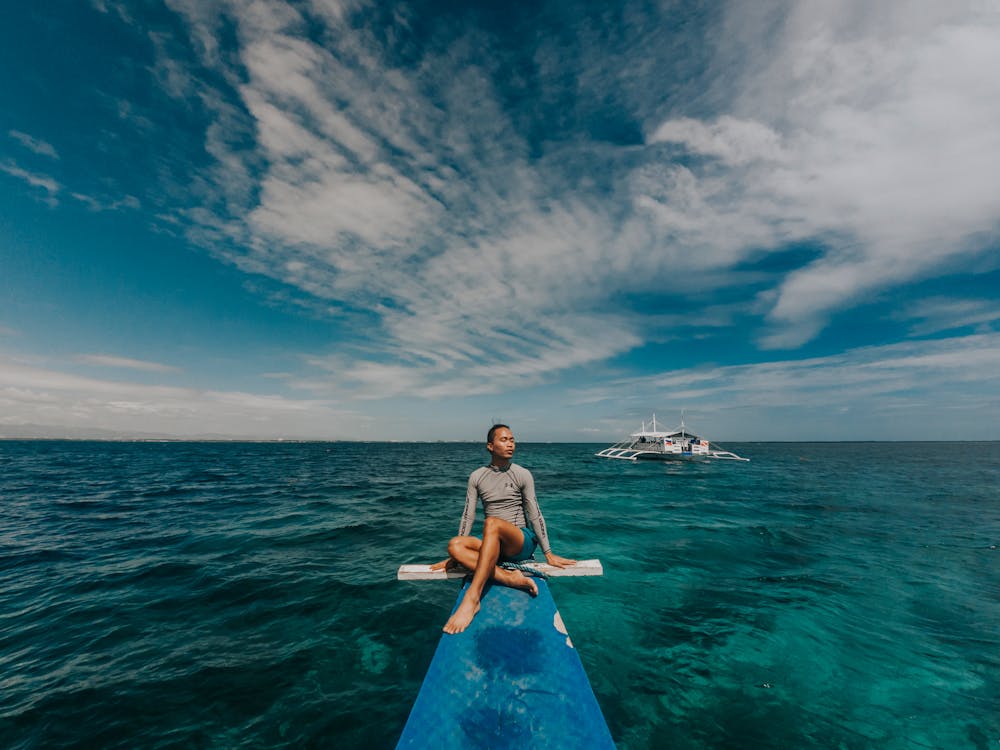 A sabbatical can provide you with the opportunity to reset your life, reduce stress and give you the time to strike a balance mentally and physically. The benefits of a perfectly planned sabbatical are that you will have time to make personal discoveries, achieve goals, reach a new level of productivity, renew your passions and become a better version of yourself.
Below, Remas Staffing provides tips on how to plan for a sabbatical, including how to prepare financially, how to venture out of your comfort zone, and how to reap the physical and emotional benefits.
Prepare Financially
A sabbatical will provide an invaluable experience, but a certain amount of financial planning needs to be involved to ensure that you reap the benefits. While many employers are supportive of time off and taking time to rejuvenate (after all you will be a more productive employee as a result), only 17 percent of employers provide unpaid or paid sabbaticals.
Start by hatching a plan for what you want to do and for how long. If you have a retirement plan, you may be able to dip into it with minimal tax consequences. Some employers offer a deferred salary leave arrangement, where you can extend your salary over the year so that you don't have to forgo a paycheck. Whatever you decide, ensure you have a strategy in place for work. Certain tasks will need to be delegated to other employees in your absence, and clients and customers should be alerted. You may choose to be nominally available, though strict boundaries will be necessary.
Prepare Your Business
If you're a small business owner taking a sabbatical, you'll need to make sure your business can continue running smoothly in your absence. Plan ahead by making sure you have the right staff to take care of things while you're on sabbatical. Use a staffing service like Remas Staffing to find the perfect person or people to watch over operations. Doing so will allow you to truly enjoy your time off.
Prepare Your Home
Depending on your circumstances, you may need to get creative about what to do with your home when you're away. House swapping is one great option, or you could simply rent out your home for the duration of your sabbatical. If you plan to home swap, you'll obviously leave your house fully furnished. If you rent out the space, you will need to move your belongings into secure storage. When looking for local movers, search "moving company near me" and see if you can find a company that offers both moving and storage to eliminate some of the hassles. Remember to only consider companies with top ratings and great customer reviews.
Introduce Some Adventure
While there is some allure to staying home, sleeping in and treating your sabbatical like a vacation, a true sabbatical will take you out of your comfort zone and inspire you. For each person, adventure and goal-setting will look different. But for everyone, a sabbatical is a time to explore, be curious, reset and achieve a new zest for life.
While there is a certain amount of fun that comes along with spontaneity, on a sabbatical you likely will be living on a limited budget and need to plan ahead for such adventures. Such plans should include:
Seeking rentals near the areas/activities you'll do the most. For example, if you're staying in Ft. Lauderdale, find a rental near one of the area's gorgeous beaches or the Riverwalk.
Planning your route
Packing wisely so that you don't have to purchase too much along the way
Buying snacks at grocery stores instead of always eating out
Telling your bank and credit card companies you will be traveling
Tentatively Plan Your Time
Whether your sabbatical is to learn more about a certain culture, enhance spiritual growth or even to see the world, you obviously need to plan some of this out. The length of your sabbatical will dictate your itinerary, but make a point to find a balance of structure and flexibility. Maybe part of the time you will volunteer, or perhaps you might plan to take certain classes or attend lectures or symposiums, or all of the above. If you're part of a specific group, speaking engagements can be a great way to network and grow your community as part of your sabbatical too. Just don't overextend yourself or you'll lose some of the amazing benefits that come with taking this time for yourself.
Reap the Benefits
One of the best perks of taking a sabbatical is that it can help you gain a new, healthy perspective on life. Stepping away from your daily obligations at work for an extended period of time will give you the space and time necessary to reflect on your life and goals.
While it's a possibility that you will realize you want to do something completely different, such as changing careers or moving cities, sabbaticals will often work in the favor of your employer. For instance, there's a good chance that you'll come back refreshed and have your passion for your work rekindled. As you reflect and refocus your personal goals, you're likely to apply more creativity and productivity at your job, thus helping you grow in your role and ultimately contribute to the health and success of the company.
If you've decided that you need a reset, taking a sabbatical may be your best option. To ensure that your time off reduces stress and benefits your life as much as possible, be sure to come up with a financial plan, and make the time adventurous. Then, you'll be able to come back rejuvenated with a new perspective.
Photo Credit: Pexels:
Author: Courtney Rosenfeld